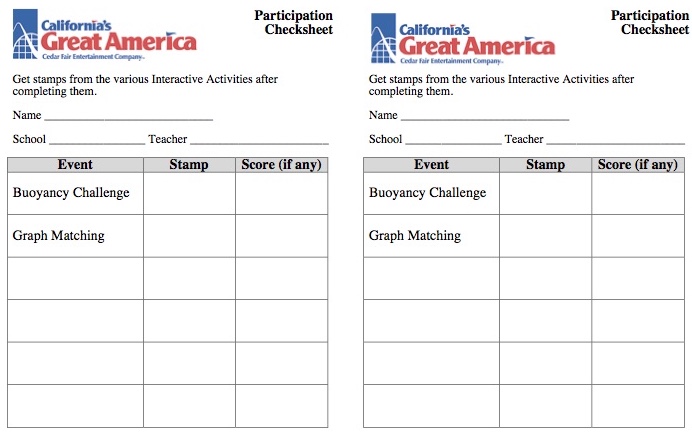 If you open the
pdf version of this document
, it will print out nicely on standard 8.5 x 11 paper. Cut in half to furnish two copies.
If you open the
Word version of this document
, it can be customized for your students, for your school.
Use this checksheet as a means of getting students engaged in the Interactive Activities. Most are located in Celebration Plaza near the Grand Carousel.
Paper Tower
will be in the Pavillion, and
Regata @ Boomerang Lagoon
is located in the Lagoon. Use this checksheet to review their work.
Updated 2/25/2017