What the Well Dressed Student
Wears to Physics, Science & Math Day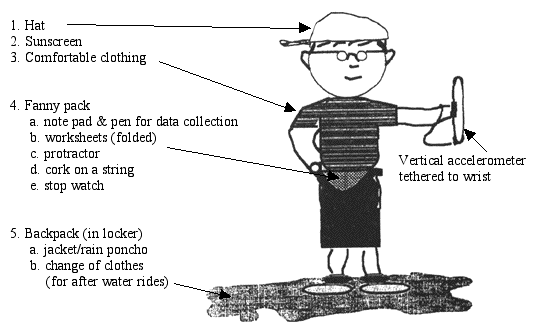 Follow suggested check list in the teachers' guideline section of the activity packet.

Most teachers assign a check-in place and time for their students while at the park. It's here that the students can hand in shared equipment and/or get assignments.

Assign a reasonable number of rides to be reported on. Four rides will take the better part of the day to experience and record data (lines, food stops and arcade stops are inevitable). Students will more likely complete four assignments and complete them well than doing a dozen.