Battle of the Bay (BOB) 2013
The eighth BOB tournament was held at

The Course at Brentwood

in Brentwood on June 22, 2013. This annual event has the Dragons, Marin County, Oakland and San Francisco 12 person teams fighting it out to determine which two clubs will advance to play the Northern California Cup (NCC) in September. In past years, the NCC has been the finale of the winners of the Valley Cup (Monte Vista vs. Santa Clara/Foon Hay) and the Challenge Cup (Sacramento vs. Weekend Drivers).

For the BOB, Marin County was this year's host which is alternated between the three other clubs. With a short notice for determining the format to use, the host club was prepared for either match or medal and ended up with a modified match play. The result was great, with an incredible showing of computer expertise! Great job by Noel Wong and his excellent committee!

Whether individual scores were good or bad, the dining experience after the round was one of the most excellent buffets that all participants were raving about. Another great choice!

The new BOB emerging champions were The Dragons, who displaced the three time winning Oakland team. The Dragons scored 23.5 points followed very closely by San Francisco with 21.0 points and Marin County with 15.0 points edging out Oakland at 12.5 points. Points were determined using individual hole scores matching each member of the foursome against each other. With six matches in each foursome, a player could win three to zero points depending on the result of holes won. The top three winning teams were awarded gold, silver and bronze medals respectively.

The host club thanked all participants for attending this outing which was blessed with excellent weather and they acknowledge the Oakland Club who will be hosts for 2014.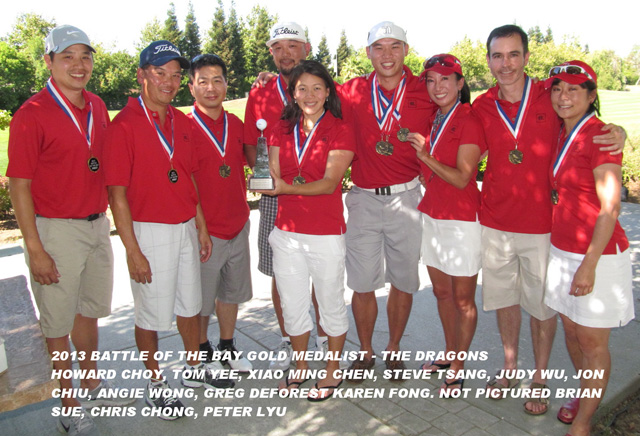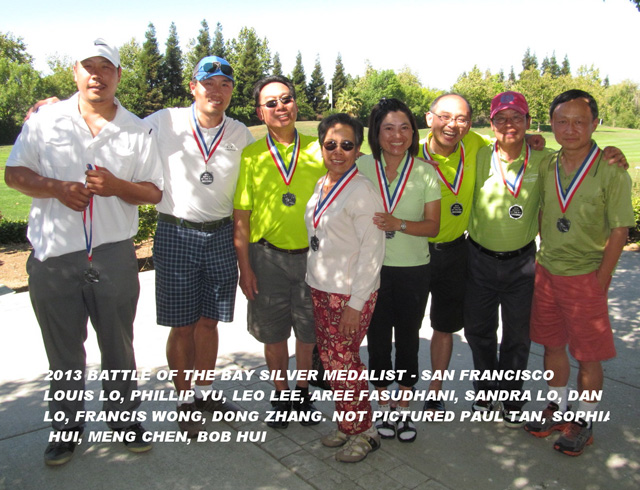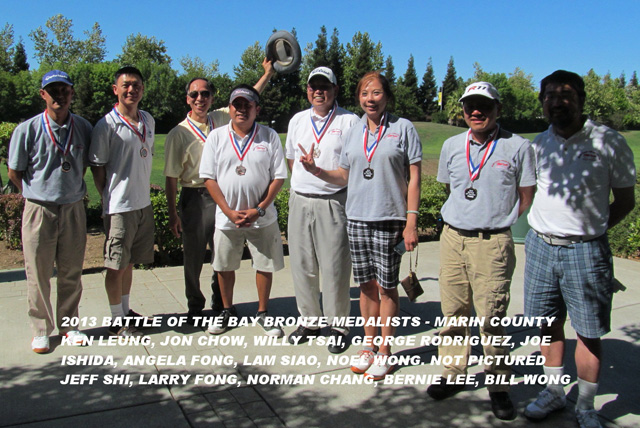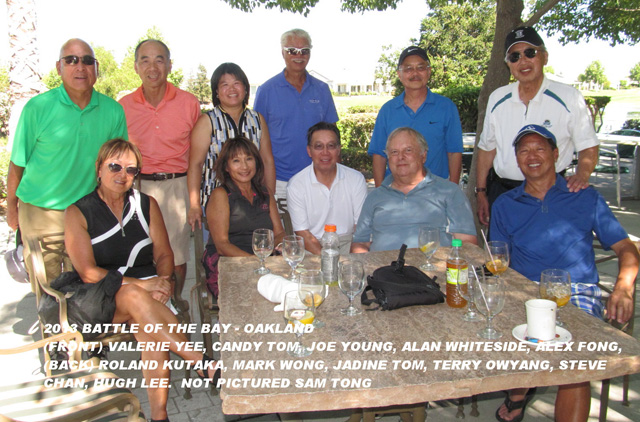 Posted 7/1/13