President's Welcome

On behalf of myself and my fellow officers, welcome to the 2018 version of Foon Hay. I've enjoyed playing alongside this group of competitors, and look forward to the schedule of tournaments and courses we'll be playing in the coming year. If you're a senior and enjoy golf even half as much as we do, consider coming out and giving us a try.
Fran Gin
President

---

December Tournament

Foon Hay is playing
Metropolitan Golf Links
for the December tournament. This will be the 12th and final tournament for the year, although one was rained out and another was "smoked out" by the Napa fires. Follow the link below to learn who the winners and the whiners were in this season-ending round once the tournament is played.
Results

---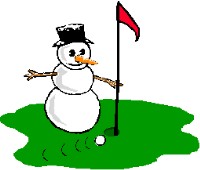 2017 Annual Dinner


Foon Hay celebrated another year (our 14th) by honoring the Club Champions, thanking the outgoing Board members, and installing the new Board. In addition to a great meal, other surprises, door prizes, etc. were featured. Congratulations to Fran Gin and her hard-working committee for a great evening!
Use this link to learn who the Foon Hay members were that were singled out for either virtual awards or that received trophies for Club Champions.
---
Federation Tournaments 2018

The Federation will be sponsoring two tournaments during 2018. They are listed here and links will be provided once that information is obtained by the webmaster. Foon Hay members are encouraged to participate in these fun events.

Spring Weekend Tournament - SF Bay Area

Labour Day Intercity Tournament - Sept 1-2 - Victoria, BC

---
OPENINGS AVAILABLE

Contact
the webmaster
if you are interested in joining Foon Hay. We'd love to have you join us in our monthly outings. The club currently has openings for new members. Click here to download a
new membership application
, print the page, then submit with your check. New members are required to play at least twice with the club to see if there's a good fit both for you and the club members.
---
Foon Hay is a member of the
Federation of Chinese Golf Clubs
. Our club members are eligible to participate in the various Federation tournaments that are held each year. Announcements of those tournaments will be made on this web site as well as on the Federation web site.
Foon Hay is an Associate Club with NCGA. Our membership includes NCGA dues and an official GHIN handicap index.